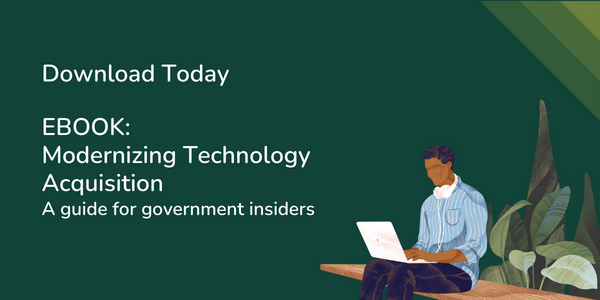 Download this FREE eBook to learn how to navigate your next high-profile technology modernization project.
In this short eBook, you'll learn:
How to complete technology acquisition in 90 days with a Challenge-Based approach to procurement.

How to improve the outcome of the solicitation and RFP process with City Innovate's database of 3,000 vendors.

How to overcome internal resistance to change with lessons from the California Department of Technology and California DMV.