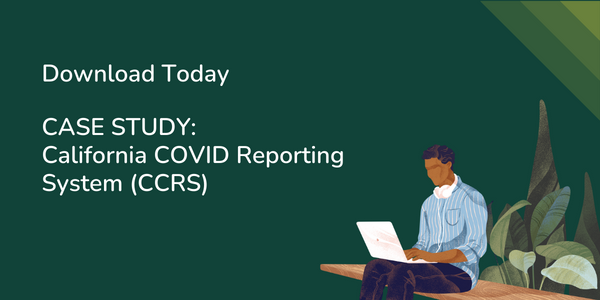 In this free Case Study, learn how City Innovate and the State of California worked together to replace a broken-down disease reporting system during the height of COVID-19
To access solutions available in other states, the State of California in partnership with City Innovate launched a phased Challenge-Based Procurement effort using the provisions of PCC §6611.
Key Results
State of California's Procurement Team closed a contract in 14 days. Using a traditional RFI followed by a RFP for the same project would've taken 9-12 months.

Greater vendor competition led to better outcomes in terms of the quality and cost of the vendor's deliverables to the State.

Flow of communication going between the vendor and the State prevented misfires and eliminated potential change orders that kept costs lower than they might otherwise have been.